In this post, I'm sharing some beautiful Ramzan quotes in Urdu. These quotes about Ramadan will boost up your Emaan and motivate you to come closer to Allah. Don't forget to share these beautiful Islamic sayings and Ramadan quotes with your friends & family.
Ramzan Quotes in Urdu Text
روزہ الله سےمحبت کا اظہار ہے اور سجدے کے بغیر محبت ادھوری ہے
Roza Allah se mohabbat ka izhar hai aur Sajde k beghair mohabbat adhori hai.
ہر گناہ کے پیچھے شیطان نہیں ہوتا، یہی بتانے رمضان آتا ہے
Har gunah k peeche shaitan nahi hota, yahi btane ramzan aata hai.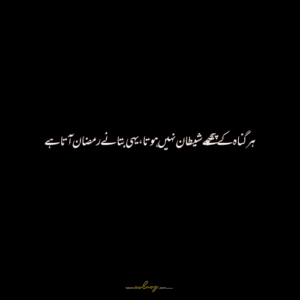 رمضان صبر کا مہینہ ہے اور صبر کا مطلب جنّت ہے
Ramzan sabar ka mahina hai aur sabar ka matlab jannat hai.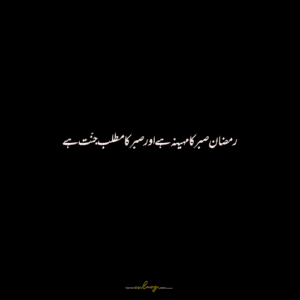 امید صرف الله سے لگاؤ، یہ انسان کچھ نہیں دے سکتا
Umeed sirf Allah se lagao, Ye insan kuch nahi de sakte.
اور جب وہ امّت کو بخشنے پر آتا ہے تو تحفے میں رمضان دیتا ہے
Aur jab wo ummat ko bakhshne par aata hai toh tohfe main ramzan deta hai.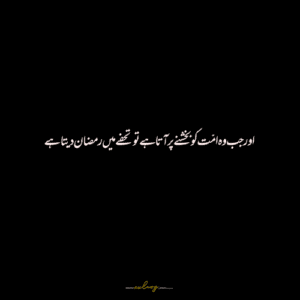 کسی کو برا کہنا یہ اپنے برے ہونے کی پہلی نشانی ہے
Kisi ko bura kehna ye apne bure hone ki pehli nishani hai.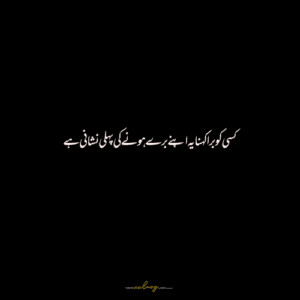 صبر رکھو ، ہر چیز آسان ہونے سے پہلے مشکل ہوتی ہے
Sabar rakho, har cheez aasan hone se pehle mushkil hoti hai.
معلوم نہیں گناہ کتنے ہیں لیکن اے رب
اس رمضان کے صدقے بخش دے
Maloom nahi gunah kitne hain lekin ay Rab
Is ramzan k sadqe bakhsh de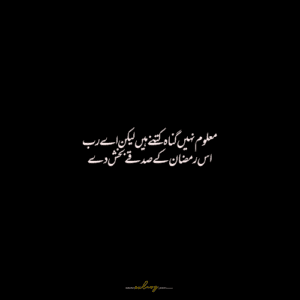 صبر سے رحمت کا انتظار کریں جو چیز آپ کے لئے ہے وہ آپ کے لیے ہی ہے
Sabr se rehmat ka intzar karen jo cheez ap k liye hai wo aap k liye hi hai.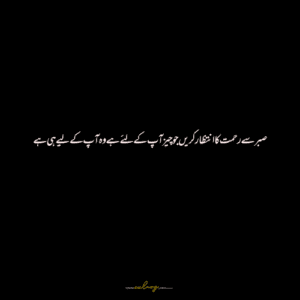 منزل سب کی الله ہے، محبت ، غم، آزمائش یہ تو سفر کا حصّہ ہیں
Manzil sab ki Allah hai. Mohabbat, ghum, aazmaish ye tou safar ka hissa hain.
وہ صرف عبادت والوں کا نہیں ، ندامت والوں کا بھی رب ہے
Wo sirf ibadat walon ka nahi, nidamat walon ka bhi Rab hai.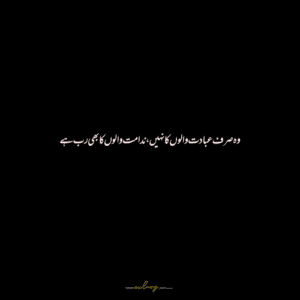 سوچ اگر خوبصورت ہو تو الله تقدیریں بھی بدل دیتا ہے
Soch agar khoobsurt ho tou Allah taqdeeren bhi badal deta hai.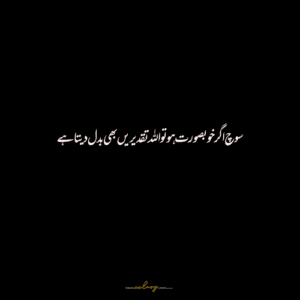 تھکے ہوۓ دلوں سے کہہ دو کہ الله موجود ہے
Thakay howe dilon se keh do k Allah majood hai.
دعا کی توفیق الله اسے دیتا ہے جسکی دعا قبول کرنی ہو
Dua ki tofeeq Allah usay deta hai jiski dua qabool karni ho.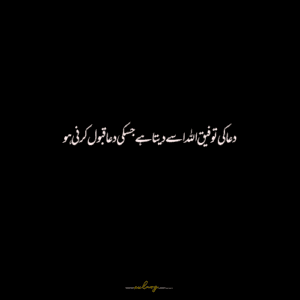 This is the end of this post about Ramzan quotes in Urdu. I hope you liked these beautiful Urdu sayings about Ramadan. Copy-paste your favourite quotes on Whatsapp status or on any other social account. May Allah bless you all with his love and blessings. 💓